Fresh, Natural, and Handmade from the Finest Ingredients
Violet is a pioneer in professional natural skincare in New England. Using her biochemistry background and over 30 years of professional aesthetics experience Violet transforms the secrets of nature into highly effective formulas based on natural active ingredients. The results are cutting-edge innovations from Violet's lab – Precise solutions for every beauty concern and immediate visible effects.
We believe in healing power of Aromatherapy and use it in most of our products. Violet makes her own oil blends using pure essential oils or plant-based fragrance oils derived solely from natural, raw botanical sources. In addition to pure natural essential oils and extracts, they also contain naturally-derived aromatic isolates such as limonene, geraniol and vanillin that are isolated from natural, raw botanical ingredients like lemons, roses and vanilla beans.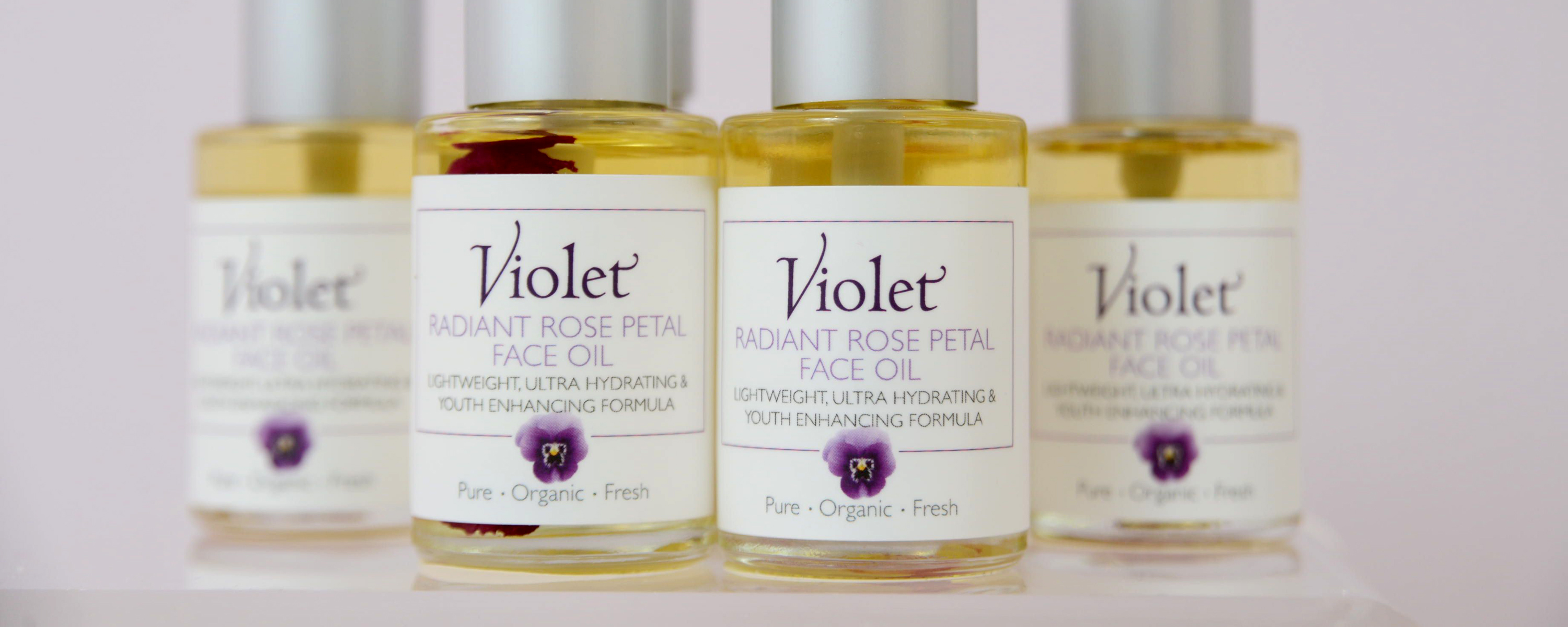 Most Popular Items: