SPRING EVENT
MARCH 31-APRIL 8
we are so excited to introduce to you our new Spring treatments & products
New: ORCHID HIBISCUS MOISTURE FACIAL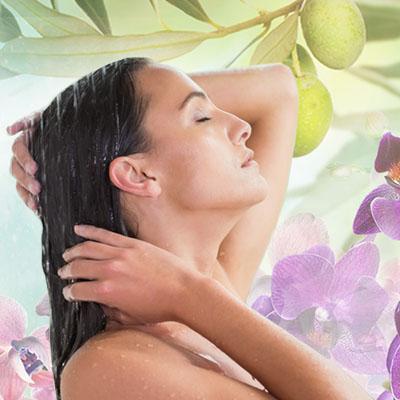 This incredibly rejuvenating facial is perfect treatment to get your skin ready for spring!
It starts with gentle exfoliation & peeling with almond face polisher that works magic by removing surface impurities, while it perfects the skin surface. A unique blend of MANDELIC ACID  & CRUSHED ALMOND POWDER provide both mechanical and acid peeling action to minimize pores and deeply cleanse, refreshing skin to make it brighter and smoother. Extractions follow to clear out pores and blemishes. ORCHID HIBISCUS MOISTURE MASK follows reawakening, reenergizing and deeply hydrating your skin.  Facial is finalized with luxurious Violet signature massage. ($115, ON SALE $90)
New: Vanilla Orange Blossom Sugar Body polishing treatment
 
This luxuriously scented body treatment combines the benefits of Violet Orange Blossom brown sugar scrub  recondition the texture & tone of your skin. Gently exfoliate and deeply moisturize your skin with delicate Brown Sugar crystals and a nourishing blend of Ayurvedic Oils. The aroma – sensual Vanilla with Zesty Orange blossom – heightens your senses, enlivening the body and mind. Skillfully performed by our highly trained therapists in circular massage movements, this treatment is a completely rejuvenating experience. ($85 ON SALE $60)
BOOK BOTH SERVICES (ORCHID HIBISCUS FACIAL & ORANGE BLOSSOM BODY POLISH ) ON SALE FOR $129
ALL VIOLET PRODUCTS WILL BE
20% OFF DURING THE EVENT!
(USE COUPON CODE "SPRING" WHEN SHOPPING ONLINE)
By popular request we will be selling mask samplers 
MIX AND MATCH MASKS
(collection of variety of different Violet masks and exfoliants) during the event!